On the 2nd February 2023 it was Time to Talk Day. On this day we joined up with Time to Change Wales at Brunel House to talk everything Mental Health. Here are a few photos of our new recruit Dean and Laura on the stand at Brunel House in Cardiff.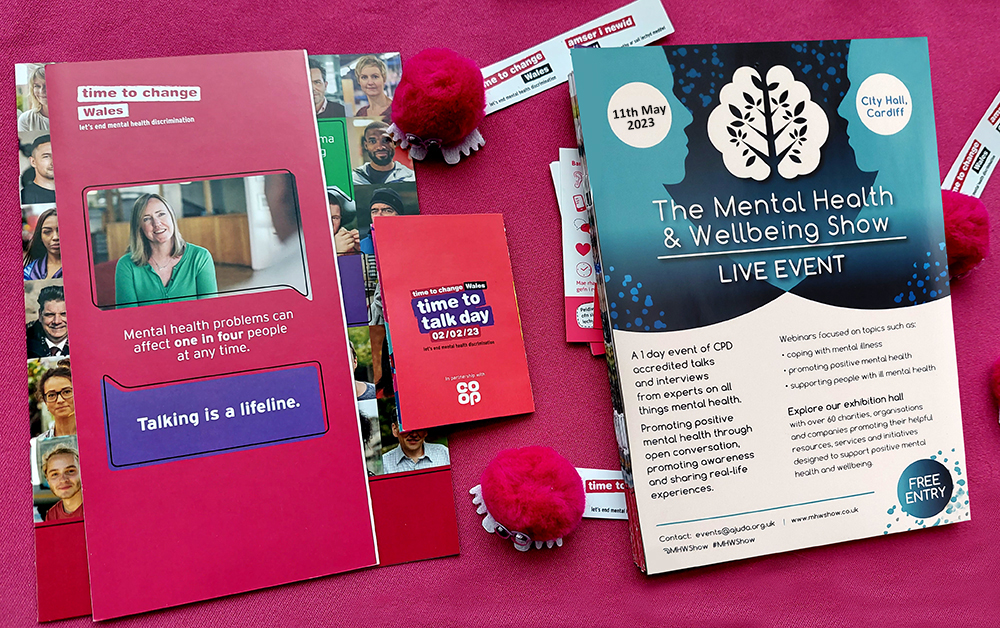 We also took the opportunity to talk about our upcoming Mental Health and Wellbeing Show taking place this May at City Hall Cardiff.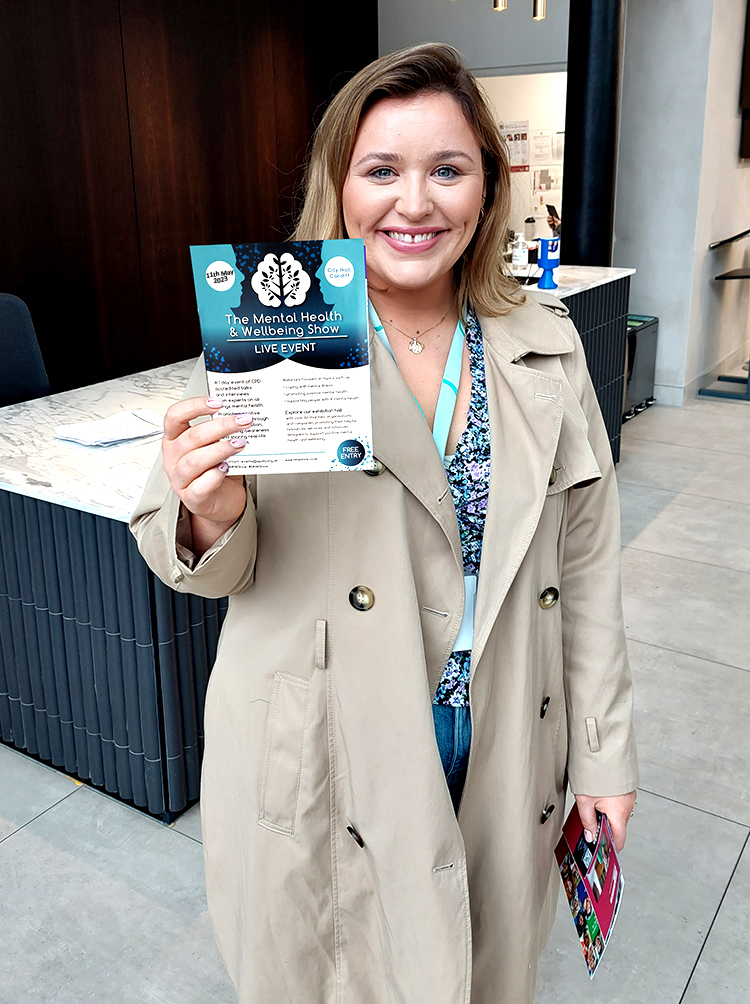 Dean who is new in our office is a Time to Change Wales Champion. He talked to people about how life can get better once you start managing your mental health condition. Dean talked about how things improved for him when he understood about his mental state being a much more confident person.
Time to Change Wales
If you're wondering who Time to Change Wales are here is a little bit of information about them.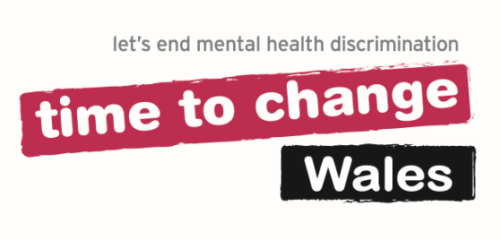 Time to Change Wales is a national campaign setup to end the stigma faced by people with mental health problems in Wales. They go up and down Wales attending events, seminars and visiting businesses to raise awareness about mental health issues and the stigma that surrounds them.
The Mental Health and Wellbeing Show 2023
Our Mental Health and Wellbeing show will be taking place at Cardiff City Hall on 11th May 2023. Our show is an inspiring all-day event featuring exhibitors, speakers and experts promoting positive mental health and wellbeing. Here are some of the speakers who will be at our event.
The 11th of May is a key date in the calendar for a professional working in the Mental Health, Wellbeing or Healthcare industry, or anyone with a personal interest.
The show recognises and celebrates the challenges, successes, and innovative developments that people with a mental illness must deal with on a daily basis and shares best methods towards recovery.
How to get tickets to this years show
If you are someone who would like to attend the Mental Health and Wellbeing show then get in touch we can provide you with more information, here is our phone number 02922 400 382, or book tickets using the Eventbrite link below, just click or press on the Eventbrite logo below.