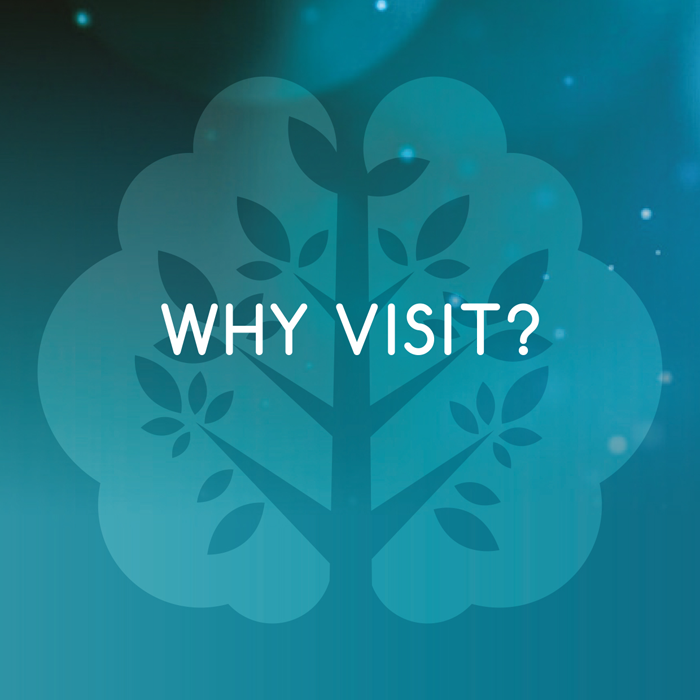 Celebrate Mental Health Awareness Week at one of the biggest mental health events in the UK. The event will run from 8am – 4pm on May 9th 2024. Visitors can attend for free and can arrive and leave whenever they want throughout the day.
We will have a range of Keynote Speakers on the day. They will be sharing their stories of mental illness and recovery. 
Expand your knowledge and skills on supporting those with mental illness. Over 40 seminars and talks on both adult and youth mental health concerns including dealing
with mental illness, suicide prevention, recovery, parental mental health, youth and schools, workplace, general wellbeing, mindset, bereavement and much more.
A free-to-attend exhibition of over 100 mental health resources and services where you can gain further knowledge and be signposted to the most suitable organisations to support you and your needs.
Opportunities to network and meet new people throughout the day – you can meet and chat with other people in the event who are passionate about mental health and wellbeing – connection is important.
Show-exclusive freebies, discounts, and deals at the exhibition to help celebrate Mental Health Awareness Week, so visiting our exhibition could lead to more money-saving opportunities for you and your organisation.

• Adult Services
• Schools
• GPs and NHS Staff
• CAMHS
• Housing Associations
• Charities
• Youth Clubs
• Staff in Residential Housing for Children and Mental Health
• Foster Carers
• Rehabilitation Centres
• Colleges
• Police Services
• Sports Clubs
• Spiritual and Holistic Therapists
• and many more
Some snapshots from last year's show
What our attendees had to say
"The choice of seminar/workshops and calibre of delivery. The info gained from some
stall holders. Meeting some key and influential associates I/we had only ever worked
with and 'met' on screen - so the in person networking element was welcomed!"
Jessica Palmer
What our attendees had to say
"I loved the variety of seminars available and the social buzz in liaising with like-minded individuals"
What our attendees had to say
"There were loads of people offering support that I'd not heard of before. Freebies were a nice touch too. "
What our attendees had to say
"Ease of the process to attend different speaker Location/venue. Multiple rooms available that were ideal for the event. "
What our attendees had to say
"It was a wonderful collection of smart and driven individuals and teams with very useful insights into ways to help support and solve mental health issues. It was a very relaxed event with a positive vibe throughout. A great location. A great choice of speakers."
What our attendees had to say
"Very organised and good information available of different services at the stalls. "
What our attendees had to say
"Great networking opportunity with some great organisations and lovely people"
What our attendees had to say
"The Marketplace was amazing with loads of opportunity to network"
What our attendees had to say
"Trudy the event organiser was brilliant. Answered all emails. Friendly environment on the day. Everyone was lovely. Nice venue."
What our attendees had to say
"The venue is easy for parking etc and for people to locate if they are not familiar with the city."
What our attendees had to say
"Mental health is a very big issue today and free seminars like these, only help in building and creating awareness"
What our attendees had to say
"The diverse range of exhibitors and the super sessions I attended. The great atmosphere during the event and the quality of the venue. A selfie with Neville (resulted in a very jealous brother-in-law). A Frog from Govan in Glasgow. I also discovered Cardiff, during additional days around the event. "
What our attendees had to say
"That there were so many different groups and services on display to talk to representatives and encounter organisations and support services that in general you would never encounter."
What our attendees had to say
"There were a good selection of information stands with a whole range of services. As an organisation we made lots of useful contacts and lots of people signed up to our newsletter"
What our attendees had to say
"Lots of time for attendees to walk around the exhibition stands in-between seminars. Seminars spread throughout the day so a steady stream of attendees all day rather than one big rush at a certain time."
What our attendees had to say
"The variety of information available with the number of seminars & the number of different organisations stands. I feel that the event was organised very well - information was very clear regarding where each organisations stands were located & the location of each seminar."
When will the event take place?
What time is the conference?
The doors will open at 8am, with the first seminar starting at 9.15am. The Expo area will be open from 8am to 4.00pm.
How do I register?
You can register by clicking on the register button at the top of the page. Once registered you will received regular updates informing you of events and seminars that will be taking place on the day.
How do I get to the City Hall?
You can travel to City Hall, by Bus, Train or Car.
Is there parking at the event?
Yes, there is a car park, however this is limited to 50 spaces only, and can be booked directly with the event organisers for £20 for the day, by emailing admin@mhwshow.co.uk. Alternatively, there are plenty of pay & display parking spaces surrounding City Hall.
Are there any hotels near City Hall?
Hilton Hotel – A 5 minute walk to City Hall
Address: Kingsway, Greyfriars Rd, Cardiff CF10 3HH
Phone: 029 2064 6300
Park Plaza – A 5 minute walk to City Hall
Address: Greyfriars Rd, Cardiff CF10 3AL
Phone: 029 2011 1111
Travelodge – A 15 minute walk to City Hall
Address: Imperial Gate, St. Mary's Street, Cardiff CF10 1FA
Phone: 0871 984 6224
How do I get to the venue by train?
The nearest train station is Cardiff Central, which is an 18-minute walk from the venue.
Can I invite my colleagues and friends to attend the event?
Absolutely. We are counting on you to invite others! Help us spread the word. You can simply share the Eventbrite link or this page, and they can register at their convenience.