We attended the Future of Work Conference 2023 letting everyone know about our Mental Health and Wellbeing show. Here is Dawn on the stand at the conference.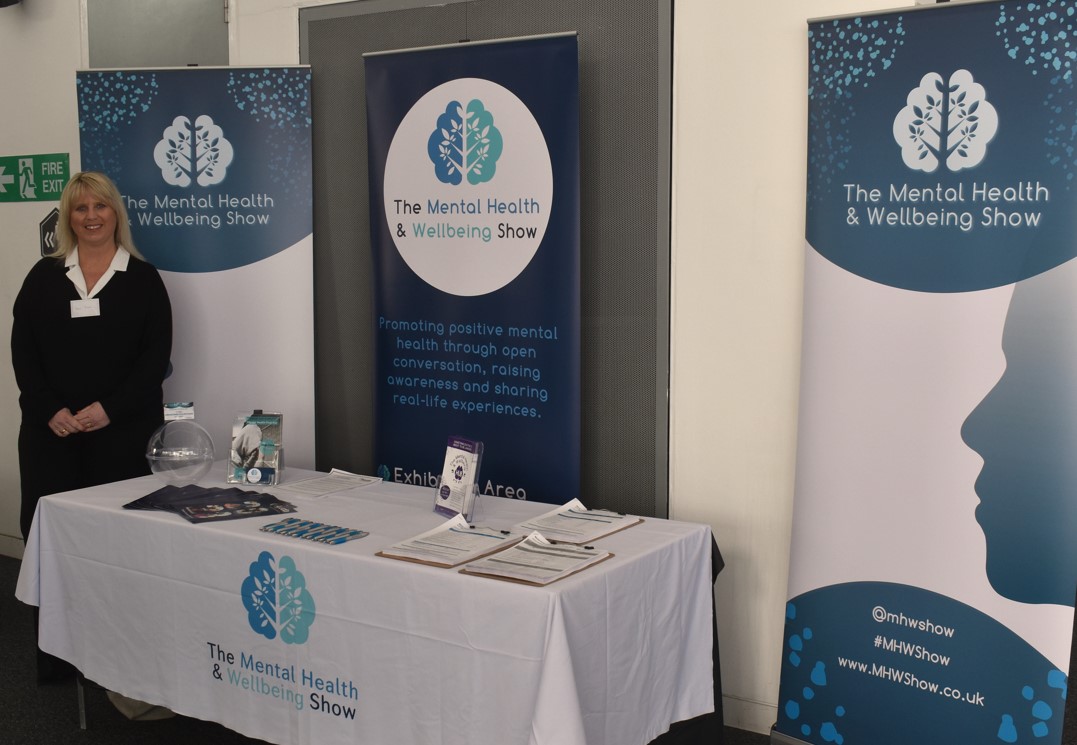 Here is Dawn raising awareness of good mental health practice in the workplace.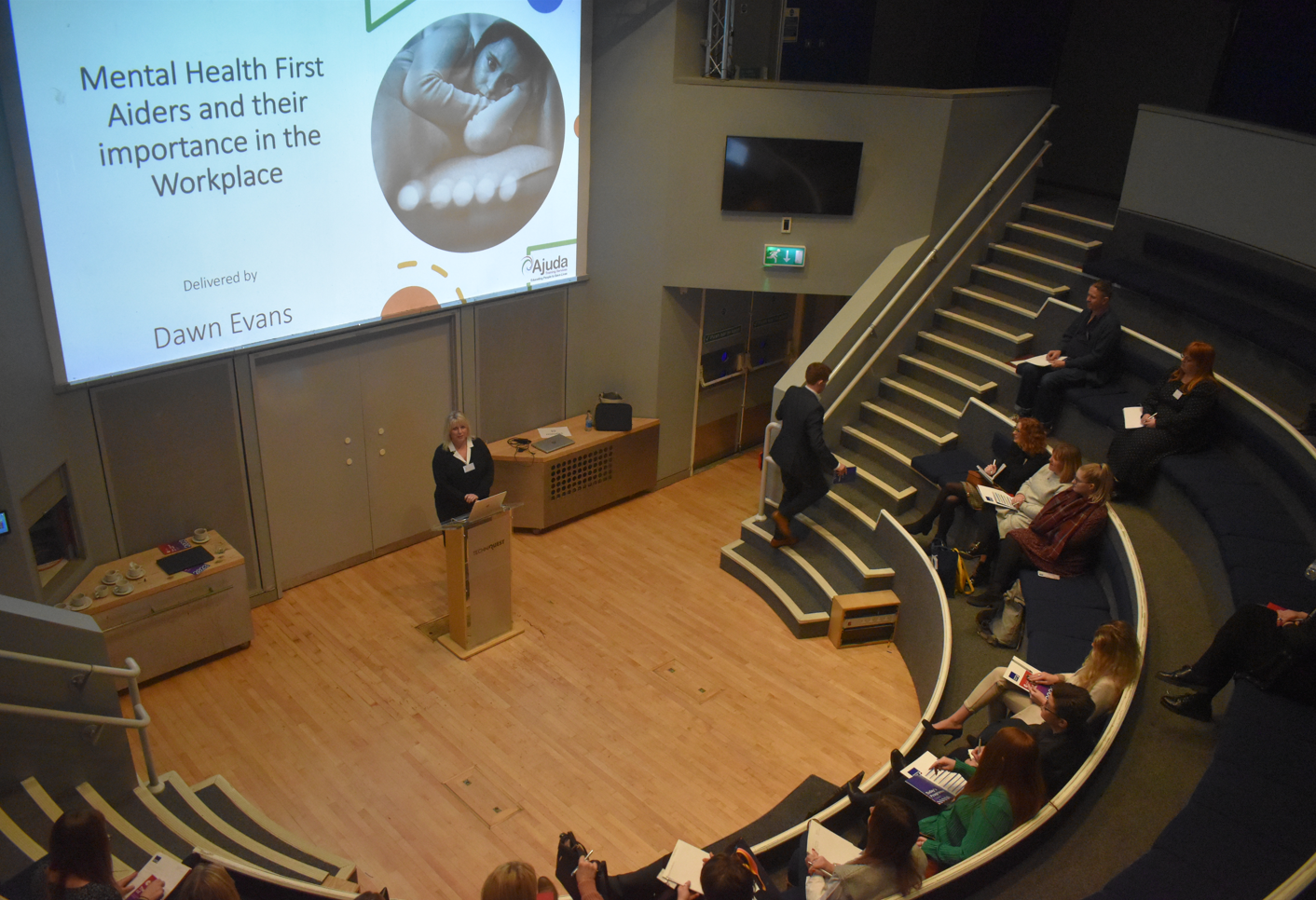 The Future of Work Conference hosted many companies that help assist in planning and strategies that help create a strong and resilient workforce.
Our Mental Health and Wellbeing show taking place in May
Our show takes place this year at Cardiff City Hall on May 11th, 2023. We will be offering an all-day event featuring exhibitors, speakers and experts promoting positive mental health and wellbeing. Here are some of the key-note speakers who will be speaking at our event.
The 11th of May is a key date for anyone who has a personal interest in mental health, especially for those who work in mental health services and the wider industry. Our event recognises the challenges, successes and developments that people with mental health conditions face and demonstrates through exhibitors, seminars and talks methods that can lead them to a better quality of life.
How to get tickets
If you would like to attend our show simply book tickets using the Eventbrite website linked below. Just click or press on the Eventbrite logo.

We look forward to seeing you at the show where we are confident you will be enlightened with all of the latest mental health news and developments.
Contact us
If you would like to know more about our Mental Health and Wellbeing show get in touch. Whether you have a personal interest in mental health or a company who would like to exhibit at the show, we have spaces available, but be quick as they are being taken up fast. Use the contact details below to get in touch.
Tel: 02922 400 382