Speakers Announced!
Mental Health & Wellbeing Show
LIVE on 9th May 2024
On the 9th May 2024 in Cardiff we will be once again hosting our Main event of the year  – The Mental Health and Wellbeing Show 2024. Following the success of our 2023 event, we have been working hard behind the scenes to bring you a bigger, better program for 2024, and we are excited to share this program with you.
The 2023 event was a huge success, we had 2,400 people coming through the door with a hundred exhibitors and 40 speakers delivering quality content.
Our 2024 program is packed full of inspiring, educational and uplifting seminars which will educate and motivate you. They will give you a better understanding of a variety of topics relating to Mental Health & Wellbeing. For a physical copy of our program, email us on admin@mhwshow.co.uk.
Tickets are just £10 each, however as a returning client, we are offering you an early bird price of just £5 per seminar, this offer is only available until 30th November 2024.
Enter 'EarlyBird50' at checkout!
Some of our speakers for 2024!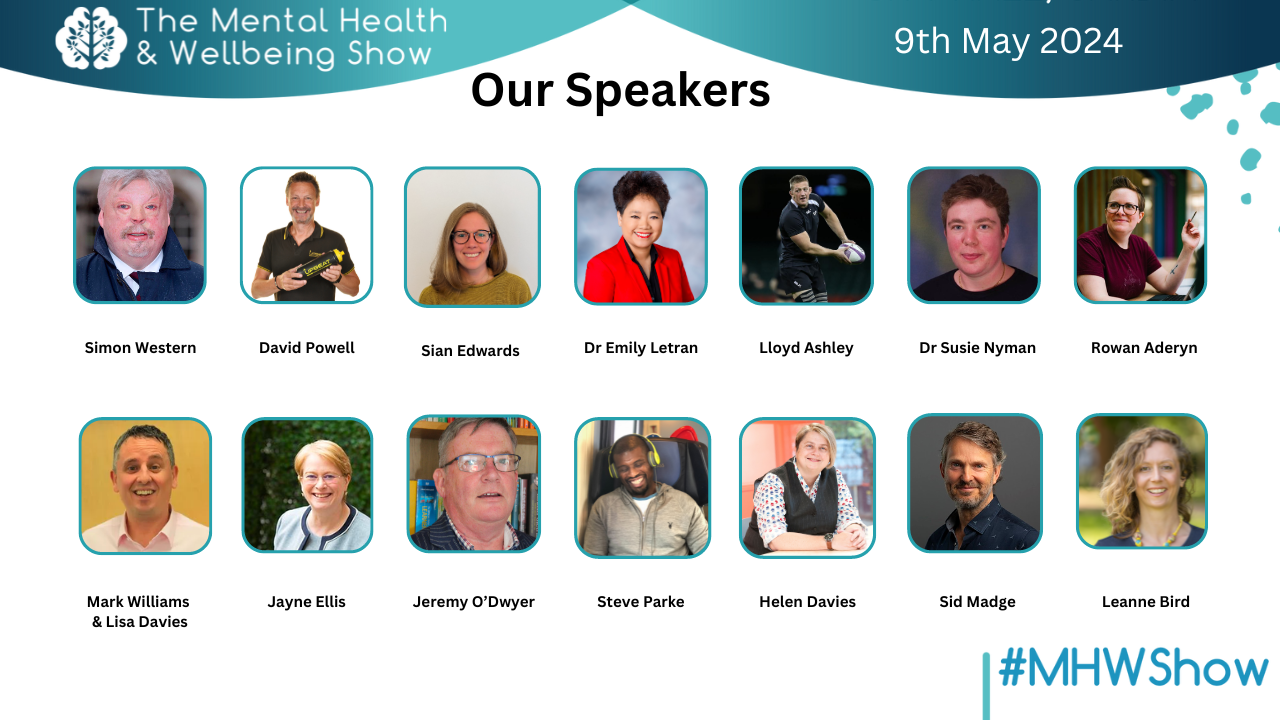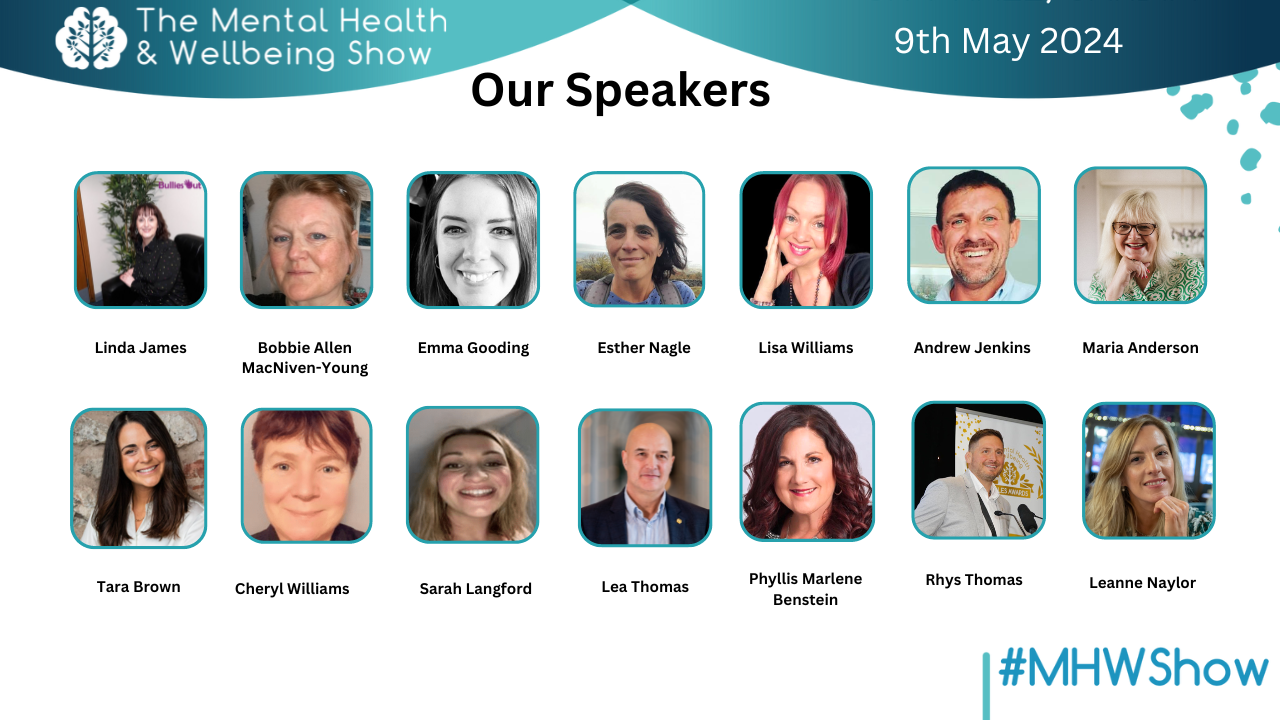 View the 2023 highlights video below to get a taster of the fantastic event!